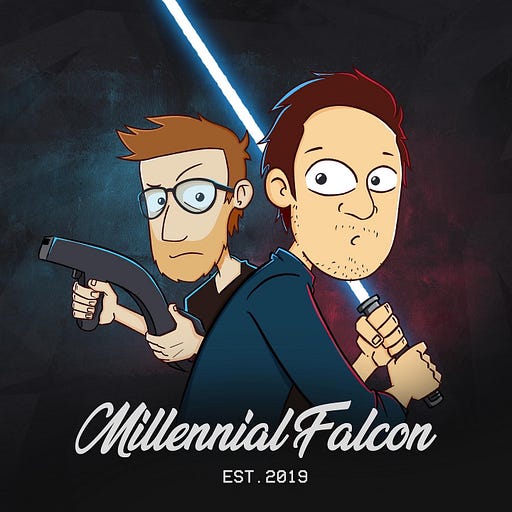 Oct 10, 2022 • 37M
The Company Man és Astral Chain
Legutóbbi felfedezéseink!
Hosszú beszélgetések kedvenc játékainkról, illetve az élet dolgairól.
Az új Nightshift epizódban két játékélményt osztunk meg és "influenszeljük" egymást vásárlásba. Mindkét játék különleges és formabontó. Terítéken a The Company Man és az Astral Chain!
The Company Man
Oldalnézetes 2D akció-kaland, melyben billentyűzettel ütheted az irritáló kollégáidat, és emailekkel lőhetsz a tenyérbemászó főnökeidre. Túl kell élned a dolgozói létet és elérni a végső célt: vezérigazgatóvá válni bármi áron! Kell ennél több?
Platformok: Nintendo Switch, PlayStation 4, PlayStation 5, Xbox One, Xbox Series X|S, Windows
Megjelenés: 2021
Astral Chain
Badass akció-TPS a PlatinumGames-től, melyben egy disztópikus jövőben kell harcolnunk interdimenziós lények ellen, s megvédenünk a megmaradt emberiséget. Anime, nyomozás, hack-and-slash nyakon öntve zseniális zenékkel és cyberpunk hangulattal.
Platformok: Nintendo Switch
Megjelenés: 2019
Út a Falcon fedélzetére
Ne feledjétek, ha jönnétek velünk beszélgetni Discordra, vagy a Twitter csatornánkat keresnétek, akkor itt megtaláltok mindent: https://linktr.ee/millennialfalcon