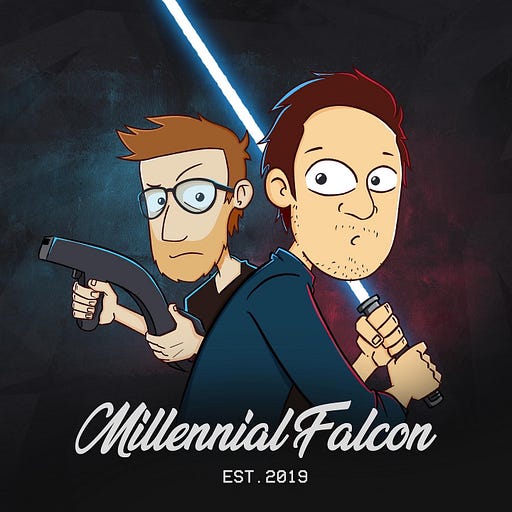 Nov 1, 2022 • 1HR 5M
Halottak napi borzongás
Megkésett Halloween Special
Hosszú beszélgetések kedvenc játékainkról, illetve az élet dolgairól.
Igyekszünk hangulatba jönni…
Egyik kedvenc időszakunk a Halloween és az azt követő Halottak Napja. Ilyenkor szeretünk gyönyörködni a hűvösödő ősz ködös reggeleiben, s természetesen mikor leszáll az éj, beteszünk egy horror filmet, vagy videójátékot.
Ebben az epizódban beszélünk kiszemelt játékokról, illetve mostanában játszott kedvenceinkről, mint például a Death Stranding, Scorn, Stories Untold, Signalis, Lost in Random, vagy az Excavation of Hob's Barrow.
Kifejezzük ámulatunkat az előttünk álló 2023-as év kapcsán, hiszen olyan címek érkeznek, mint a Silent Hill 2, Resident Evil 4, Alan Wake 2, Dead Space és Alone in the Dark.
Ja, és a Halloween Ends helyett inkább nézzétek meg a Rob Zombie féle Halloween filmet!
Út a Falcon fedélzetére
Ne feledjétek, ha jönnétek velünk beszélgetni Discordra, vagy a Twitter csatornánkat keresnétek, akkor itt megtaláltok mindent: https://linktr.ee/millennialfalcon